Whether you're in need of everyday accounting and tax advice or you're looking for tailored support to help you grow your business, our expert accountants will work with you every step of the way.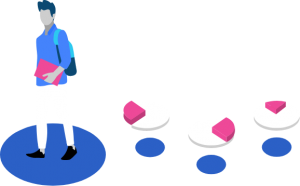 Achieve Your Goals Quicker With Rocket Accounts
Are You Paying Too Much Tax?
Our team of specialist accountants are experts in online business.
Our knowledge and experience will ensure you make the most of allowances,
structure your business efficiently and minimise your tax bill.
"Increased our accounts efficiency!"
"Alasdair was my Finance Director for many years in a multi-million online appliance retailer and kitchen design company, introducing new systems which increased the efficiency and accuracy of the accounts across the company. Alasdair was extremely diligent and innovative in his approach and was instrumental in helping the company move forward in a proactive manner."
Oliver Wicksteed
Founder, CameoKitchens.co.uk
"Delighted to recommend!"
"Delighted to recommend Alasdair, his ecommerce experience helped us with a range of issues across tax, systems, pricing, planning."
Ankur Shah
Founder, Mahabis
"DEEP KNOWLEDGE OF ECOMMERCE!"
"… which has helped us automate all areas of our business processes."
Tim Hurrell
Founder, Resurface.Audio