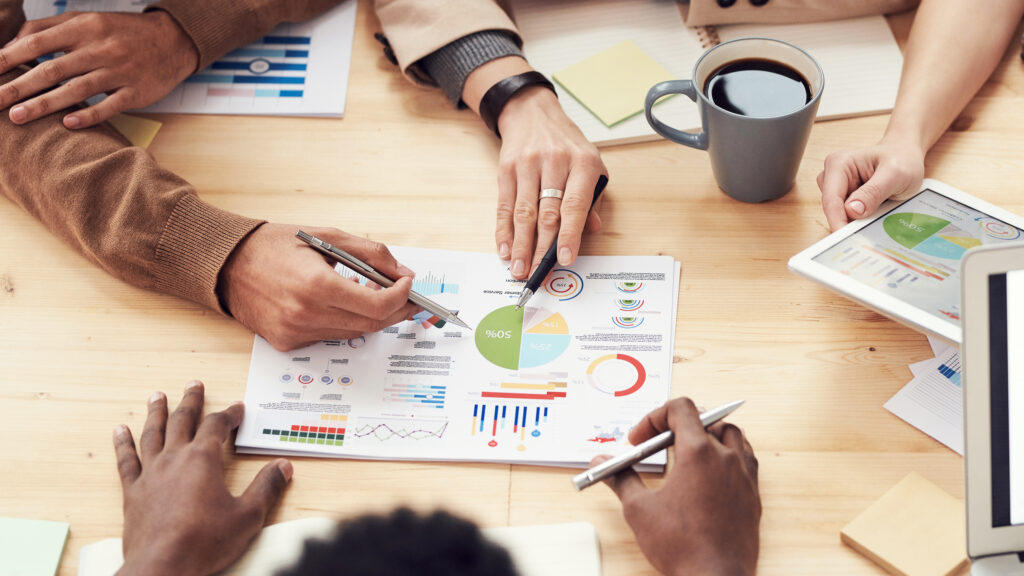 6 Steps to cutting out finance admin time
Various companies claim to be able to automate bookkeeping or accounting, but actually in practice there's no one size fits all solution to bookkeeping or accounting.
Every business is different and so are their accounting needs.
But it is possible to automate some of the components of the accounting process. And if you have the right system components in place and combine this with the right service to manage the accounting and bring it all together into a meaningful set of numbers you can really start to free up your time from finance admin.
There's no one piece of software that can automate all your finance admin, bookkeeping and accounting, but there are plenty of cloud apps and software programs on subscription, which for relatively low monthly outgoings can really speed up the processing of the data and reporting of the key numbers.
So, if you want your bookkeeping and accounting to almost run itself and give you back your time, what are the key tools that you need?
For most businesses this involves 6 key areas:
1. Banks and Credit cards
This may be starting with stating the obvious, but decide at the start to keep things simple!
The fewer bank accounts and credit cards you have in your business, the quicker and easier your accounting will be.
So, start with the end in mind – pick a bank which integrates with the main accounting software providers – Xero or Quickbooks for example – and put all your business revenue and spend through this main bank account.
Some of the newer challenger banks such as Starling or Tide are really easy to set up and offer useful tracking tools to help you categorise spend for your accountants as well as providing more timely accounting integration.
Decide on one main business credit card account. Again, some of the newer challenger card providers offer useful tools along with their cards which help you manage and control spend and risk from the outset as well smarter spend tracking than traditional card providers.
Again, pick a card service that links to your accounting platform. This way you are capturing all the data efficiently from the start, so your accountant or bookkeeper won't have to spend time chasing you for pieces of information before producing your accounts.
2. The bookkeeping/accounting platform
Good accounting software is the core of your financial system. It needs to be cloud based and connectable. For most small businesses in the UK this means Xero or Quickbooks. Some businesses still choose Sage, but in our experience it's not easy to connect this to other business systems you may want to run and needs a higher human overhead to make it work.
The core functionality of these platforms is pretty similar (categorising transactions, bank reconciliations, handling sales and purchase invoices, financial statements, etc).
And a good accountant can expertly work them all. But our first choice is Xero, mainly because of the connect-ability and choice of Apps it can integrate with that really helps you build a broader tech stack to support and manage other areas of your business.
For larger businesses who have moved beyond the Xero and Quickbooks transaction volume limits then the next logical step up are systems like NetSuite or Microsoft Dynamics.

3. A tool to automate expense tracking
The second big time saving tool you need is an App to simplify tracking and categorising of expenses.
Categorising expenses correctly and quickly is critical to knowing your financial position, as well as to making sure you're getting all the tax allowances you can.
For many businesses this would be a choice of Receiptbank or Expensify, depending on what their core accounting platform is. There are many options in this space, and core functionality is pretty similar, so again broad connect-ability and usability is key to the decision.
Whilst these apps can't read your mind and do need some human input, they are good at learning patterns and using rules to massively cut down data input effort, especially as a lot of bookkeeping transactions can be repetitive.
But again, it pays to have some expert input here, especially when it comes to set up, to make sure you are accounting for all your taxes correctly.
Once set up correctly, your main job will be to snap pictures of your business receipts and approve/reject the spend.
4. Arrange for an "automatic accounting" service
Whilst Xero or Quickbooks and Receiptbank or Expensify can do a lot of the heaving lifting when it comes to the bookkeeping, the software alone is not going to generate a set of perfectly accurate and understandable numbers each month. As Apps they exist to be used by someone, preferably expert in all the tax and accounting rules that you need to abide by as a business owner.
So, whilst the bookkeeping software is good at tracking how the money moves in and out of your business, and connecting data sources such as your bank to streamline how this is recorded, as such they are good at automating the standard common parts of the bookkeeping process.
What they can't do is deal with handling unexpected data, the actual set up of App connections and accounting and tax rules, and ultimately making sense of all the data into a set of meaningful financial reports which explain what's going on with your cash.
In summary – we set up the software to take care of the repetitive tasks, so these do not consume time you want to spend building your business, and so that our accounting and tax experts can focus their time helping business owners make sense of their financials and where their business is heading.
5. Automating Accounts payable and Accounts receivable
Sending invoices and getting them paid, and paying invoices are integral parts of doing business, but someone has to do the job of sitting down and working out what needs to be paid and when.
Some business owners employ bookkeepers in house to do this, some get their accountants do take care of it, others do themselves. Either way there are a number of apps which can automate parts of the process and really cut down the human time cost.
It depends what type of business you have though. If you sell to your customers on credit, tools like Gocardless could help program in timed payments from customers or direct debits, or you could use a chasing app like Chaser to send automated payment reminders.
If you sell over the counter or through your website or another platform, then you may want to connect your sales systems to your accounting platform to streamline this data flow and get closer to real time accounting. But again, it depends what sort of business you have and the volumes involved.
If you manage inventory for example, over multiple sales platforms and locations, this is obviously more complex, but we can help you set up cloud-based inventory tracking and connect this into your accounting so you get a real time view of all your financials.
Paying suppliers should never be totally automated – you want to control when cash is about to leave your bank account. But with the automated bookkeeping tools above, sometimes combined with other purchase approval apps and bank integrations, time on this can be massively cut down too.
6. Payroll
Payroll is often a routine, repetitive time-consuming task to run. Not to mention pensions and HMRC reporting.
Outsource it.
A quick search of the web will offer up plenty of payroll specialists who can run your monthly or weekly payrolls at pretty low cost. It doesn't make sense to be burning your own valuable time dealing with this when you could be promoting your business instead!
Conclusion
There isn't going to be one piece of software that completely automates your back office. But implementing the right cloud tool in each of the areas above will get you as close as possible to automated accounting, and could cut down your financial admin time by up to 90%.
At Rocket Accounts we have a team of expert accountants, tax advisers and bookkeepers who can eliminate this burden for you. Our goal is for you to spend almost no time whatsoever working on your finances, and all your time working on your business. Try Rocket Accounts now!
Check out our other blog articles.